Last Thursday, May 27, Unai Ziarsolo, discussed relevant aspects from the EXAM 4.0 project in the TA3 webinar on Advanced Manufacturing.
TA3 is the acronym of the Transatlantic Technology and Training Alliance. It is a network of VET centres from the United States of America and Europe.
During the event, which lasted about one hour, experts in Advanced Manufacturing from York Technical College (Rock Hill South Carolina , USA) and Unai Ziarsolo, as an expert in Advanced Manufacturing from Miguel Altuna VET centre (in the Basque Country).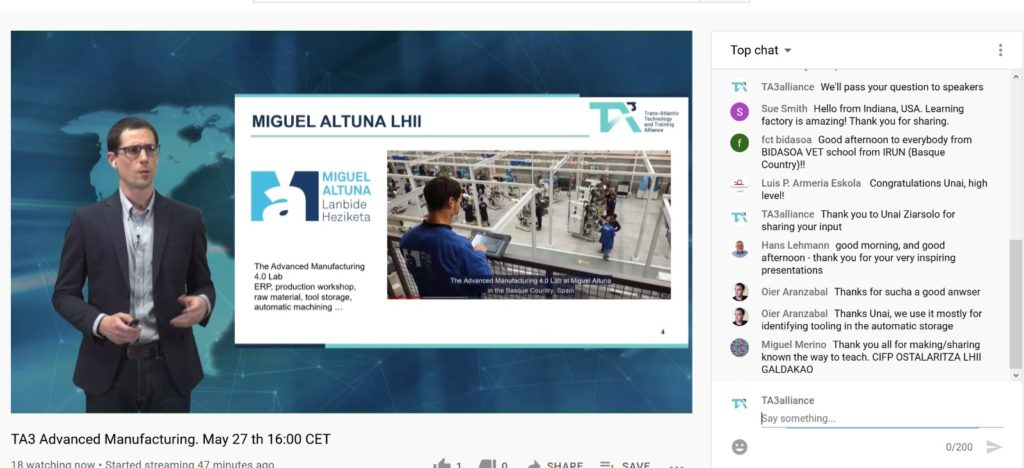 During his presentation, Unai discussed different aspects of the Collaborative Learning Factory that we are designing and piloting in Work Package 5.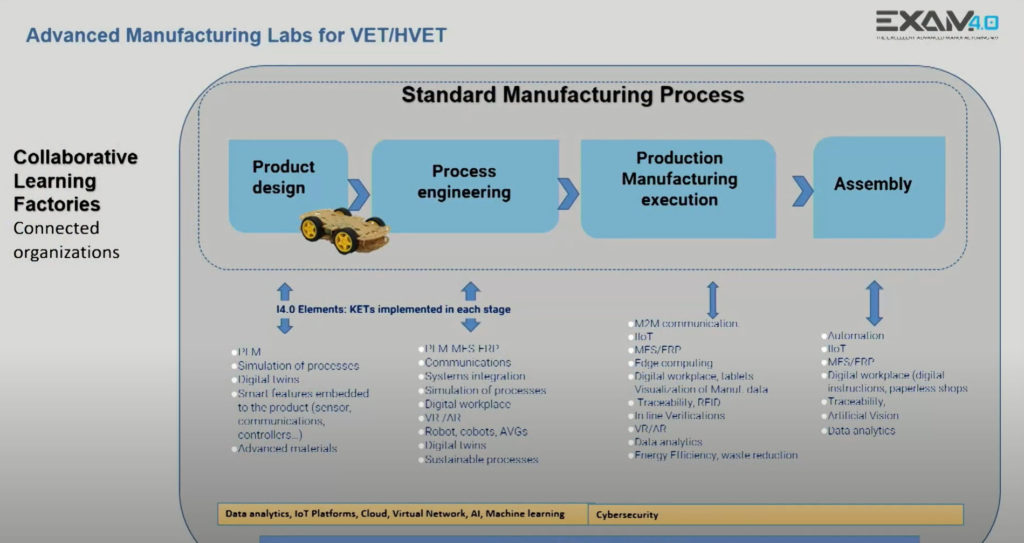 When he was asked about the future of Advanced Manufacturing, he emphasized that, apart from technology, a mindset change is needed. The digitial transformation is bringing new opportunities and risks and must start reflecting on the new ways of working.