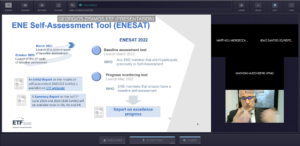 Today we have presented EXAM 4.0 at the European conference on developments in Vocational Training: the French experience of Campus des métiers et des qualifications hosted by the Ministry of National Education, Youth and Sports, with the funding and active support of the Directorate-General for Structural Reform Support of the European Commission.
Today's first plenary session was focused on Vocational Excellence:
9 am – EU support to the initiative on Vocational Excellence, Joao Santos, senior
Expert, Directorate-General for Employment, Social Affairs and Inclusion, European
Commission.
09:15 am – The international dimension of Vocational Excellence, Georgios Zisimos,
Head of Unit, European Training Foundation.
09:30 am – Building expertise, sharing best practices, overcoming challenges together,
Boudewijn Grievink, Community of Practice on Vocational Excellence.
09:45 am – The Basque innovation strategy: delivering results through vocational
excellence, the EXAM 4.0 example, Iñigo Araiztegui, Director of Internationalisation, Tknika.
10 am – Learners and staff mobility for the VET sector in the Erasmus+ programme,
Jacqueline Pacaud, Head of sector, DG Education, Youth, Sports and Culture,
European Commission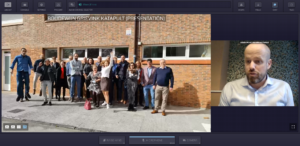 The combination of the 4 presentations together gives a holistic view of the topic, starting from the EU initiative, followed by the work of the ETF with the network of Excellence and their experience with neighboring countries, the work of the Community of Practices of Centres of Vocational Excellence, and, finishing with the concrete example of one of such projects: EXAM 4.0.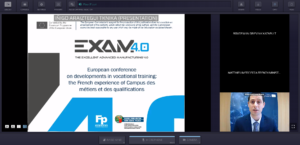 We would like to express our most sincere gratitude to the organisers and to the European Commission for inviting us to share our experience. We also take the chance to congratulate all the speakers, the moderators, and the technical team for their wonderful job.