EXAM 4.0 is one of the best practices gathered in the report  Bridging Innovation and Learning in TVET Thematic Workshop – Digitalization by the BILT project of UNESCO-UNEVOC. The report contains the key outcomes of a workshop held on 2-3 October 2019 at Oslo Metropolitan University (OsloMet), Norway. The event revolved around the digitalization of TVET, and EXAM 4.0 contributions to the field were introduced, providing responses to digital transitions in TVET centres.  
Mr Unai Ziarsolo, from the Basque TVET college CIFP Miguel Altuna LHII (EXAM 4.0 partner), in representation of UNEVOC centre TKNIKA (EXAM 4.0 coordinator), Basque Country/Spain, presented and explained EXAM 4.0 contributions to TVET at the workshop,  providing some key elements to give responses to digital transitions in TVET centres. In the context of the BILT project, these innovative practices have a high added value and comprise a positive change in the way in which TVET is implemented, making it more relevant to the needs of the economy, the society and the environment.
Bridging Innovation and Learning in TVET (BILT)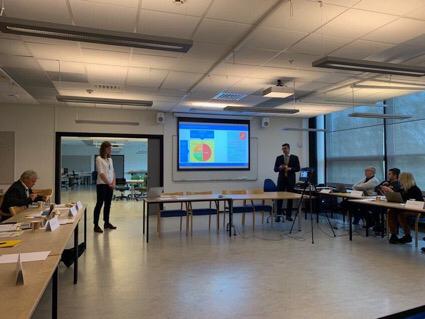 The BILT project is a collaborative initiative focusing on consolidating the European Cluster of the UNEVOC Network from UNESCO. Furthermore, an additional bridging and knowledge‑exchange component with UNEVOC Centres and TVET stakeholders in the Asia-Pacific and African regions has been introduced in 2020. At its core, BILT addresses TVET challenges in five thematic areas, or 'work streams', that the participating UNEVOC Centres and other TVET stakeholders are focusing on: Digitalization and TVET, Greening TVET, Entrepreneurship in TVET, New Qualifications and Competencies in TVET, Migration and TVET.
Part of the BILT project involves understanding what European examples exist that address systemic challenges within the five work streams of the project. Practical European initiatives have been documented and compiled in different reports, with purpose to understand what elements lead to their success and can be transferable to other contexts.
The five reports corresponding to the thematic areas are available at BILT project website: