One of the goals of our project is to desing a 4.0 lab model. A training lab for Advanced Manufacturing (AM) students.
How can our students become used to work in 4.0 environments? How can a VET centre integrate 4.0 technologies in the labs? How can we connect machines? How do we gather data from them? All these questions are in the air when we sart thinking about that.
The EXAM 4.0 model
We have developed a model addressing all these issues and more. We are working on collaborative learning factories. The idea is that all partner's labs are connected as if they were a single learning factory.
To do that, we are following this model: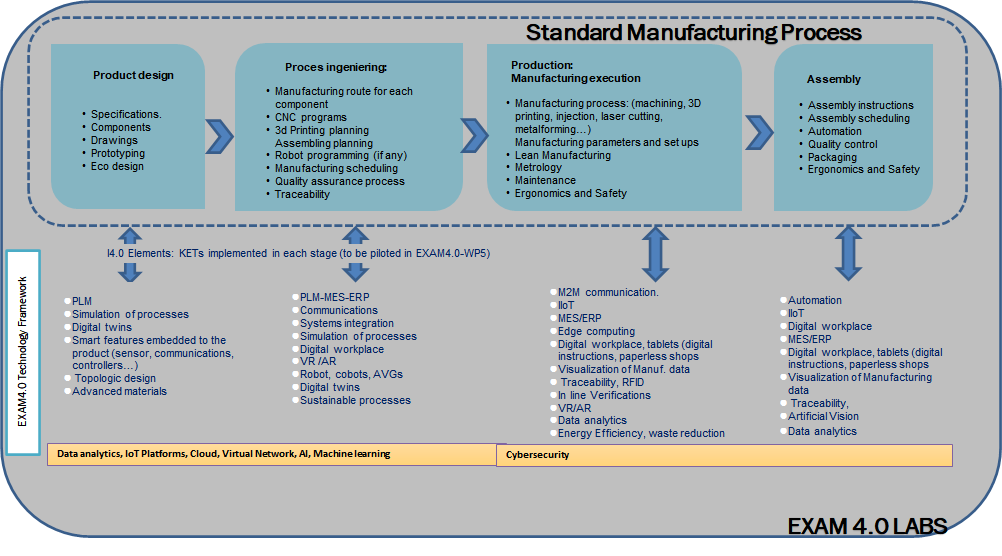 Meetings with companies and experts
We are currently piloting the model and continuously contrasting it with AM companies and experts. It is very important for us to know what they think about it. With their feedback, they are helping us to improve the model and its piloting.
During these two weeks we have met a Spanish expert in digitalisation, three AM companies, a group of VET centres working on cloud computing, the association of Small Companies of Bergara (5 SMEs in total), Debagoiena Development Agency, and the Townhall of Bergara.